Cosmetic Dentistry in Silver Spring, MD
What is Cosmetic Dentistry?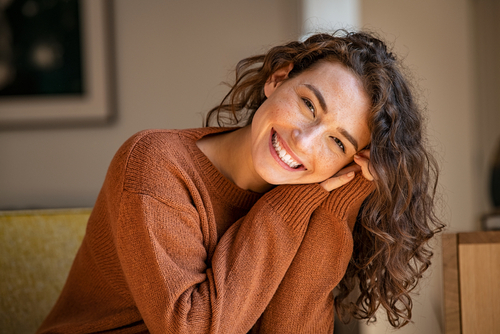 Looking for a Cosmetic Dentistry in Silver Spring? There are plenty of different dentistry services we offer. Some of these improve functionality, some of them strengthen the whole mouth area, and others improve the aesthetic qualities of the smile. This is the case with cosmetic dentistry. If you're not fully satisfied with your smile, then working with a dentist that offers cosmetic-enhancing procedures can help. On this page, you'll learn everything you need to know about this branch of dentistry, including what it is, the benefits it can bring, and the services that we offer here at Cummins Dental Group in Silver Spring, Maryland. If you decide that cosmetic dentistry is for you, then be sure to get in touch.
About Cosmetic Dentistry
Cosmetic dentistry is designed to improve the overall appearance of teeth. Increasingly popular, the cosmetic dentistry field has grown significantly in recent years, and today there's a treatment solution for just about any tooth-related cosmetic issue. Unlike other dental procedures, cosmetic procedures are rarely considered 'essential,' but they can make a big impact on a person's life. If you have crooked, cracked, or damaged teeth, then cosmetic dentistry can significantly improve your smile. 
Benefits of Cosmetic Dentistry
There are plenty of good reasons why so many people turn towards cosmetic dentistry. It can simply bring so many benefits to a person's life! While the bulk of the treatment might be for cosmetic reasons, the overall health of the mouth will improve when you take the cosmetic route. For example, tooth decay is commonly treated during the cosmetic dentistry process. But of course, the main benefit will be that you have a smile that you love, and that can make a significant improvement to your life. The boost in self-esteem that typically accompanies a cosmetic appearance to the mouth can be life-changing! If you're not fully happy with your smile right now, then cosmetic procedures can ensure that you are happy with it in the future. 
Services We Offer
Here at Cummins Dental Group, we're proud to offer the Silver Springs, Maryland community a wide selection of excellent cosmetic dentistry treatments. Indeed, no matter what improvements you're looking for, we'll have something that takes your smile to the next level. Some of the cosmetic dentistry treatments we offer include invisible braces, porcelain crowns, dental bonding, veneers, and bridges. Even if you think your teeth are more or less in good condition, you might find that our teeth whitening procedure can help to make your smile shine that little bit brighter. Be sure to get in touch to learn how we can help you. 
Conclusion
Ready to take the first steps towards getting the smile that you always dream of having? Then be sure to book an appointment with us here at Cummins Dental Group. Based in Silver Springs, Maryland, we offer a wide range of cosmetic dentistry services, so you can pick the one that's right for you. To book your appointment, simply click the 'schedule online now' button at the top of this page, or call us at (301) 681-9111.