Periodontal Disease in Silver Spring, MD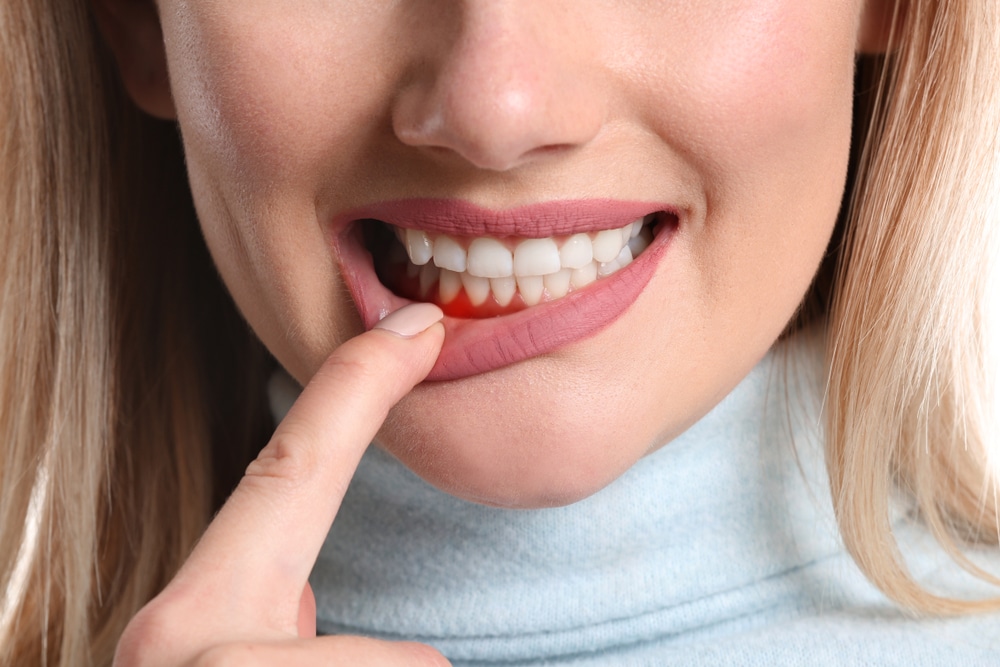 Cummins Dental Group is committed to providing exceptional service and care using leading-edge technologies and comprehensive treatment. You don't have to worry about discomfort or long wait times! Our advanced approach to dentistry guarantees quick and efficient treatment, so you can leave our office feeling your very best. We will ensure you understand everything that will be done during each visit so there are no surprises along the way. If you need periodontal disease treatment in Silver Spring, schedule an appointment with Cummins Dental Group. Experience quality dental care today!
Caring For Your Gums
It's essential to care for more than your teeth. Your gums need to be healthy too, and we can help you pay close attention to their condition. Periodontal (gum) disease is an infection of the tissues that support and surround your teeth, and it's very common. The two primary types are gingivitis and periodontitis. Periodontal disease can permanently damage the periodontium (the bone, gums, and ligaments that support your teeth) and even cause tooth loss.
Gingivitis
Gum disease is more common than many people think. It is caused by a build-up of plaque and tartar along the gum line that can cause bone and tissue loss. The early stage of gum disease or periodontal disease is commonly known as gingivitis.
Many patients don't know what to look for when trying to spot gingivitis. Some signs could include the following:
Constant swelling and bleeding of the gums, not just during and after flossing teeth.

Recent sight of receding gum-line on any side of the tooth.

In some cases, bad breath can indicate infection.
Periodontitis
Periodontitis is a common dental condition that affects the gum and bone structures surrounding teeth. If left untreated, it can lead to more severe health implications as bacteria builds up in the pockets around teeth and can travel to other parts of the body. It's crucial to identify periodontitis early, so keep your regularly scheduled cleanings with Dr. Cummins, who can assess your mouth for signs of periodontal disease. Furthermore, informing our team of any changes in your oral health or discomfort you experience will help detect this condition sooner and create a plan for treatment if necessary. Together, we can help keep your teeth healthy and your smile bright.
Gingivitis and Periodontitis Treatment
We can stop or control gingivitis or periodontitis as quickly as possible to prevent gum, bone, and tooth loss. Some treatments we offer include:
Scaling & Root Planing: Our team member will use a scaler to scrape off the built-up plaque and tartar that are accumulating at the gum line. Removing the plaque on the tooth will stop more build-up from happening.
Root planing is similar to scaling, although it is done on the tooth's root below the gum line. Root planing makes the root smooth and free of debris to help it start healing.
Periodontal Cleaning: Depending on the severity of gum disease, Dr. Cummins will recommend you come in a certain number of times to get a professional periodontal cleaning. Keeping the teeth clean after the removal of build-up is essential to healing.
At Cummins Dental Group, we provide periodontal disease treatment in Silver Spring to help ensure you get the care you need. Our periodontal therapies include scaling and root planing, periodontal surgery, periodontal maintenance, and more. We will work with you to develop a treatment plan that best suits your needs.
Gum disease isn't something we take lightly. Taking care of it as soon as possible is in your best interest. If you think you might have gum disease, contact us at Cummins Dental Group in Silver Spring to get a diagnosis.